PVC-O Pipe More and More popular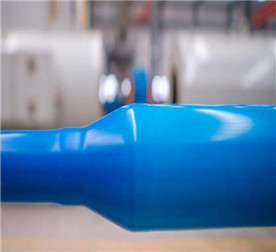 when Ø250mm & 1.0MPa,O-PVC Pipe is 5.5kg/meter, that is about 50% of conventional PVC-U Pipe(10.6Kg/meter).
In China market, one ton O-PVC Pipe is about 19000RMB/ton; PVC-U pipe is about 11000RMB/ton.
For one kilometers pipeline, PVC-O pipe will be 104,500RMB; PVC-U pipe will be 116,600RMB. So the PVC-O Pipe will be better choice for construction company.
If You

Want to Make

Pipe

Please send your requirement to us
SUYOU PLASTIC MACHINERY CO.,LTD
Begin to make plastic pipe extrusion line since 1993.
Turn-key project
Timely reply, 24 hour quoteProvide Sample
How long does it take to sign a contract, no regrets
Urgent order, 100% prepaid, priority production